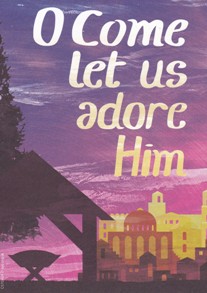 Contemporary Christmas Carol Service
Sunday 23rd December—10h45-12h00 (coffee & cake served from 10h15)
A mixture of modern and traditional Christmas songs, children's activities,
nativity play, video clips and a short presentation of the central Christmas event: 
The birth of Jesus!
Prayer, Worship and Bible Study (fortnightly)
Evening Midweek Fellowship
---
MWF in French
Twice a month on Tuesdays from 8:00pm to 10:00pm at the home of David & Alyssa, in Bompas.
MWF in English
Twice a month on Thursdays – from 7:30pm to 9:30pm at the home of Herman & Rianna, in Les Charteuses du Boulou.
---
Daytime Midweek Fellowship
---
Twice a month on Wednesdays
(Call or e-mail us to check venue)
Before Lunch
Please plan to arrive by 12:30pm. We intend to be seated for lunch at 12:45pm.
After Lunch
The Bible Study commences at 2:30pm and we aim to finish at 4:00pm.
---
Note: If you plan to join us for lunch/dinner, please let us know so we can organise the catering. Those attending should please confirm to moraymckay@gmail.com and are invited to contribute as they see fit towards the cost of the meal. Please bring your own beverage if you wish to drink wine, a soft drink or fruit juice with your meal. Water will be provided. Any help with washing up after lunch would be greatly appreciated.
Loving God. Loving People.
Alpha
The Alpha course is an opportunity for anyone to explore the Christian faith in a relaxed setting over eleven thought-provoking fortnightly sessions, with a day or weekend away.
Alpha is for anyone who is curious.
---
Is there more to life?

Is there more to life than this?

Who is Jesus?

What did he say about himself? What evidence is there to support what he said?

Why Did Jesus Die?

The problem? The solution? The result?

How Can I Have Faith?

The Word of God. The work of Jesus. The witness of the Spirit.

Why and How Do I Pray?

What is Christian prayer? Does God always answer prayer?
Info
Over 2 million people in the UK and 11 million worldwide have now attended an Alpha course, an opportunity to explore the meaning of life, running in tens of thousands of churches of all denominations across the world. Originating with the Church of England the course is currently offered in 152 countries by many different Christian denominations.
This year's Alpha is being held over lunchtime in the smaller dining room of a restaurant in Saint Jean Pla de Corts: "Les Abeilles". Each fortnightly session will begin with the restaurant's set lunch menu and then continue with the presentation of that week's topic, followed by a time for questions and discussion. There is no charge for the Alpha, other than the standard cost of the lunch menu (approx. 13€)
The talks, which are on DVD, are designed to encourage conversation and explore the basics of the Christian faith in a friendly, open and informal environment. No question is out of bounds and you are free to discuss as much or as little as you wish. The courses at Riverchurch are led by Moray McKay who is an experienced Alpha presenter.
---
If wish to join us, just let us know and we'll give you more details. Or, if there are people who you would like to invite, feel free to do so. There will be no assumption of any background knowledge of or belief in Christianity and everyone is welcome.
Attend Alpha
Want to worship with us?
We gather for Sunday celebrations at Église Saint Vincent de Paul, 24 Avenue de Gérone, Perpignan. From time to time we hold services in other villages in the region.
Sunday services begin at 10:45am with refreshments served from 10:30am.
We warmly welcome everyone from all nationalities and denominations as we encourage and inspire a community of Christians across the region.
---
Let Us Know You're Coming!